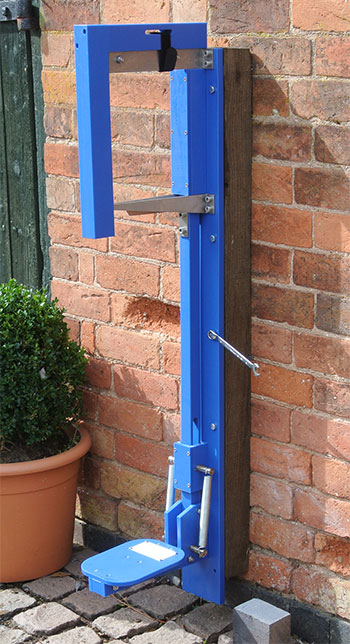 For faster processing of the day's shoot
As a keen shooting enthusiast, I was aware of the problems after the days shooting in processing the bag.
The preparation of game birds can be carried out by various methods, plucking, skinning and drawing, all of which can be very time consuming and messy. I have developed this device which speeds up the process, is easy to operate and easy to clean and uses materials that meet food industry standards. The Game Bird Crowner simply separates the crown from the carcass leaving skin/feathers and entrails within the remains.
Product specification: Food grade nylon and stainless-steel components. All components are manufactured and assembled in the UK. Lightweight construction. Easy to clean.
See the Game Bird Crowner in action
Remove the safety cover – always remember to replace the safety cover when not in use. Hold the bird in one hand and then stretch out the wing in the other hand, pull it over the blade in a forward and downward motion to remove the wing from the breast bone, repeat with the other side. With practice you can do this in one single pass, it's just a matter of getting the technique. Once the wings are removed, turn the bird over, break the skin around the crop and peel back the skin and feathers to expose the crown. Slide the bird onto the separator crown upwards then pull the legs underneath the splitter and press down firmly on the pedal and the crown will be free from the carcass.
Fix the Game Bird Crowner in 3 steps
STEP 1:
Mount the Game Bird Crowner onto a flat wooden post or smooth wall surface. The base of the unit should be approximately 100mm from the ground.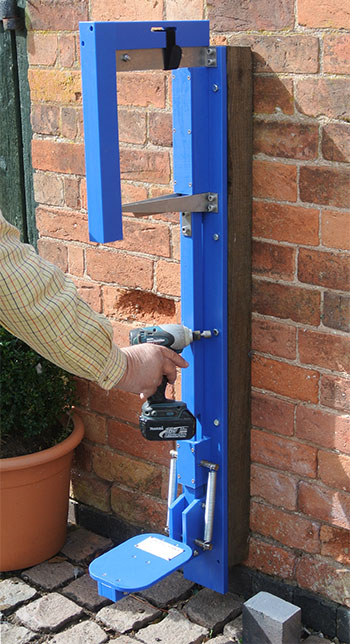 STEP 2:
Mark out the 8mm mounting holes on the back plate and fix.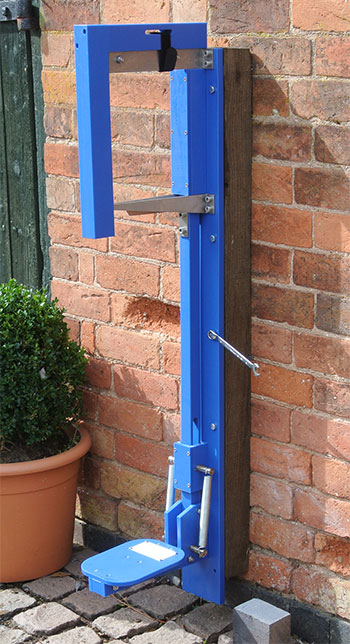 STEP 3:
Finally tighten the coach bolts using a wrench so that the back-plate does not become out of alignment as this will affect the free movement of the separator
Enquire about the Game Bird Crowner
Please use the form to contact us with your requirements
or call 01455 888223
Non UK Mainland enquiries, please complete the contact form below
Special Offer, limited period only
In stock now to buy online
– UK Mainland only
Secure payment via PayPal
£450 + VAT (plus £25 post and packaging to UK mainland)
Total cost £565
Parcel delivery via TNT 2-3 days after receipt of payment.
How to crown a partridge in just 30 seconds
The Game Bird Crowner really comes into its own when processing multiple birds. In this video, we process 6 birds in just 3 minutes, with a really neat and tidy prepared crown each time. The process works in the same way, whether you are crowning pheasants, partridges or any other type of game bird.